In Ukraine, 5 wine-growing regions are officially approved. This is an outdated norm in our legislation, which has been in force since Soviet times and does not correspond to today's realities. Ukrainian Association of Craft Winemakers is actively working to expand the area of winemaking to most of Ukraine.
A large number of new wineries that have appeared over the past 5 years are located in cool climates, where excellent white and sparkling wines are produced, and classic wine regions are located in the warmest climatic zones of Ukraine, where red wines are best made.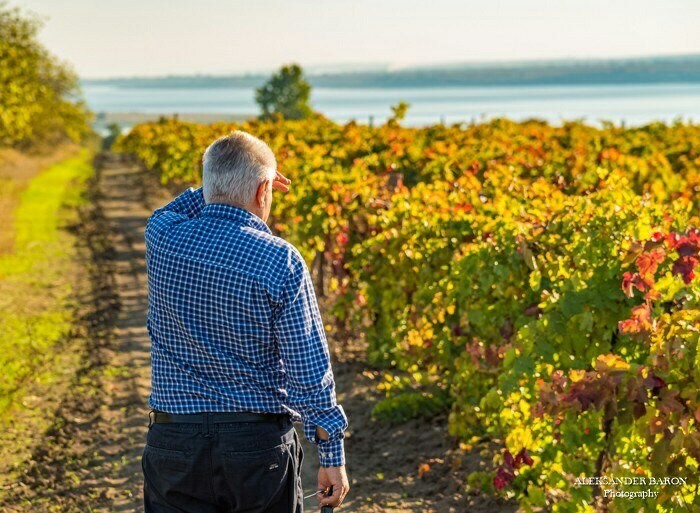 Southern Bessarabia is one of the most prominent wine regions of Ukraine. It is located in the South-West of the country, in the Odesa region, between the three famous rivers: the Dniester, the Prut and the Danube. It borders on Moldova and Romania and is washed by the Black Sea. This rich and beautiful land is known for the ancient traditions of Thracian and Greek winemaking. 
The greater part of Bessarabia is covered by the spacious steppes, filled with the aromas of various herbs, sun-dried in the hot summer. However, throughout the year, the climate here is quite humid, with mild winters. Springs often have fog and clouds here, while summers are usually long, hot and dry, with maximum temperatures of +36/+39 C. One may say that dust storms and droughts are quite typical for Southern Bessarabia these days. 
The soils here are perfect for viticulture: apart from the famous Ukrainian black soils, quite a large part of this land has loamy soils rich in minerals, with deep-lying deposits of limestone.
Most popular varieties: Sukholimansky white,  Chardonnay, Riesling, Sauvignon Blanc, Aligote, Pinot Grigio, Rkatsiteli, Odessa Black (Alibernet), Cabernet Sauvignon, Merlot, Pinot Noir, Cabernet Franc, Saperavi.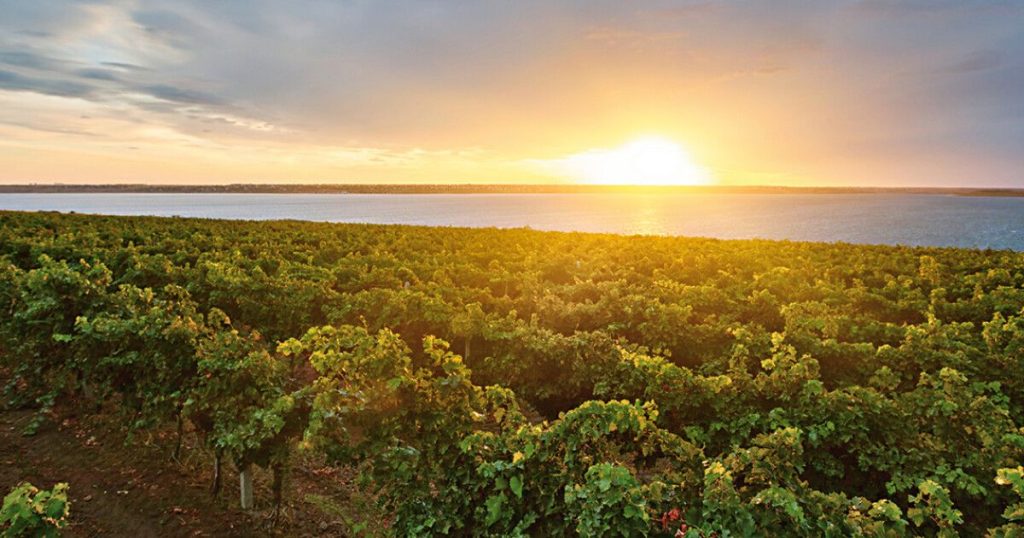 The Black Sea region is the southern region of Ukraine, in which the main part of the vineyards is concentrated. It is washed by the Black Sea and includes several regions: Odessa, Mykolaiv and Kherson. Winemaking actively developed here 2500 years ago, during the colonization of the territories by the ancient Greeks, and before that, 6000 years ago, some of these territories were inhabited by Trypillya, who were also familiar with the vine.
Winemaking in the Black Sea region is influenced by the continental and maritime climate. There are a large number of salty estuaries, bays, lakes, most of the territory is covered with steppes, and the rest is washed by the Black Sea. There are often droughts here, and the soils are chernozems, loams and sandy loams interspersed with limestone rocks.
This is the land of full-bodied red wines and sparkling wines made by traditional methods.
Most popular varieties: Telti-Kuruk, Sukholimansky white,  Chardonnay, Riesling, Sauvignon Blanc, Aligote, Pinot Grigio, Rkatsiteli, Odessa Black (Alibernet), Cabernet Sauvignon, Merlot, Pinot Noir, Cabernet Franc, Saperavi.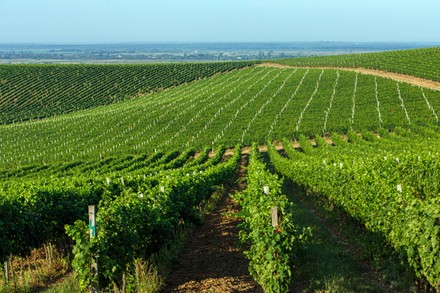 Zakarpattia is located on the border with Hungary and Slovakia. Zakarpattia has always been considered the land of white wines, but in recent years, red varieties have also been ripening here. The climatic conditions of the region are favorable for vine growing, since the territory is closed from northern cold winds by the Carpathian mountains, that creates a special microclimate. There is a lot of sunshine here, and vineyards grow on the local slopes.
The main white grape varieties are Traminer, Muscat Ottonel, Furmint, Riesling, Chardonnay. Major red varieties are Cabernet Sauvignon, Merlot, Pinot Noir, Zweigelt. Both dry and sweet wines can be found here. Transcarpathia is also known for its traditional drinks – palynka and fruit and berry liqueurs.
Zakarpattian vineyards and wineries attract tourists from all over the world. Wine cellars, geothermal spas, ancient castles, farms and cheese factories can be visited in this region. Synevyr – the largest mountain lake of Ukraine is also located here.
Most popular varieties: Traminer, Muscat Ottonel, Riesling, Chardonnay, Furmint, Irsai Olivér, Harslevelu, Chersegi, Cabernet Sauvignon, Merlot, Saperavi, Pinot Noir, Zweigelt, Blaufränkisch.
The smallest wine-growing region, less than 5000 hectares of vineyards, but of historical value. In the south it is washed by the Sea of Azov. The climate here is temperate continental, and the soils are mostly chernozems.
There are many resort towns, thermal springs and even salt mining. This is a historical region, it was here that the Zaporozhian Sich, the main center of the Ukrainian Cossacks, was located.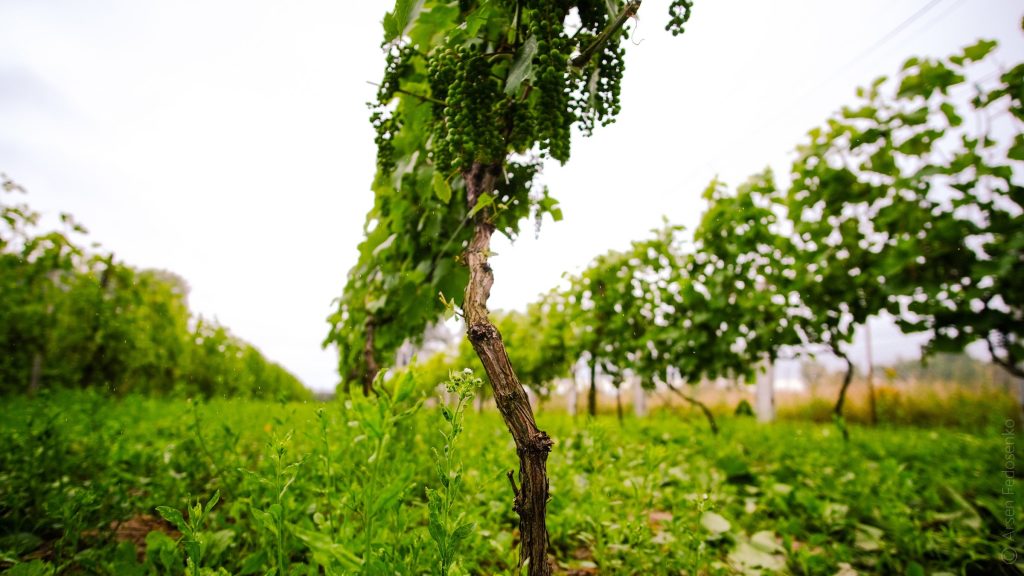 Developing winemaking regions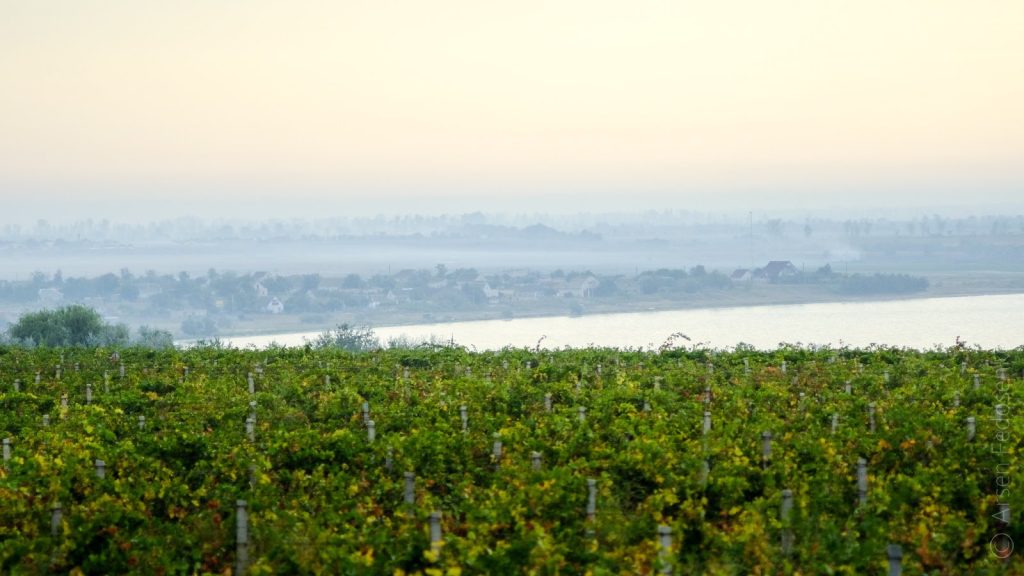 Lviv, Ternopil, Khmelnitsky, Vinnitsa Kyiv, Chernyhiv regions
These are regions with a cooler climate, but winemaking historically existed here hundreds of years ago. Most often, excellent high-acid and aromatic white wines and very bright rosé wines are produced here, as well as many winemakers experiment with amber and sparkling wines.
Winemaking in the northern regions is a rather risky business, the temperature in winter often drops below 22 degrees below zero. That is why the grapes are covered in the first years. The soils here are very diverse – there are different types of chernozems, loams, limestones.
Most popular varieties: Johanniter, Traminer, Aligote, Sauvignon Blanc, Chardonnay, Solaris, Muscaris, Riesling, Merlot, Citron of Magarach, Rkatsiteli, Pinot Noir.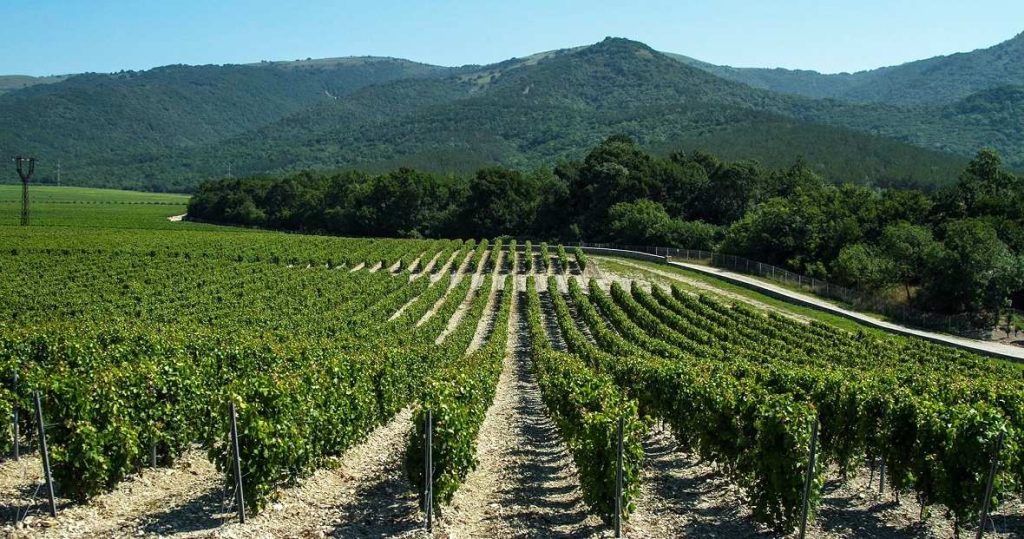 The Crimean peninsula has been temporarily occupied by the russian federation since 2014.
Crimea is a unique wine-growing region with a centuries-old history of viticulture and winemaking, dating back more than 2,800 years. Crimea is washed by the Black and Azov seas. The climatic conditions here are very diverse – from a temperate continental warm climate with very hot dry summers and warm winters, to a subtropical hot climate. Soils – marl, brown, limestone, chernozem and others.
It is in this region that the largest number of historical Ukrainian wineries are located – Masandra, Novy Svet, Solnechnaya Dolina and others..
The largest collection of Ukrainian autochthonous grape varieties – Kokur, Kefesiya, Ekim Kara and others.